Job Overview
Company: Jane Lewis
Base Pay: £13.00 - £15.00 /Hour
Employee Type: Full-Time
Reference ID: TW#FY6
Location: UK-LAN-Knott End-on-Sea

Contact: Toni Whitmarsh
Phone: 01244 404080
Email: Send Email Now
Fax:

Not Available
CareerBuilder.com's Advice
For your privacy and protection, when applying to a job online:
Never give your social security number to a prospective employer, provide credit card or bank account information, or perform any sort of monetary transaction.  Learn More

 >>



By applying to a job using CareerBuilder.com you are agreeing to comply with and be subject to the CareerBuilder.com Terms and Conditions for use of our website. To use our website, you must agree with the Terms and Conditions and both meet and comply with their provisions.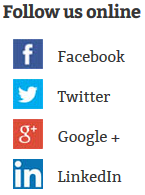 Nursing Home Nurse - Knott End-on-Sea
Job Description
Nurses required for Highly Reputable Homes in Blackpool – RGN OR RMN
HIGHLY RENOWNED NURSING HOMES BASED IN THE HEART OF POULTON LE FYLDE!
£13 - £15 Per Hour + Paid Breaks + Free Parking + 5.6 Weeks Pro Rata Holidays  + Benefits
Contracts available for: Full Time / Part Time / Days / Nights / Mixed – This can all be discussed at interview
Please call Toni Whitmarsh on 01244 404080 to find out more about this Nursing Home Nurse role in Blackpool.
We are currently recruiting for some of Lancashire's most reputable Nursing Homes, based in Knott End-on-Sea. We have a number of Nurse vacancies and will consider Nurses from a wide range of backgrounds and experience levels. Maybe you are a newly qualified Nurse looking for a Preceptorship with a leading employer, or a Senior Nurse with tons of experience to showcase – we want to hear from you!! Submit your application or contact on the number above to discuss.


ABOUT THE HOMES
The homes are medium sized Nursing Homes with a massive reputation that exceeds average. They provide round the clock Nurse Care to elderly residents with a range of complex needs including Dementia, Alzheimer's, Parkinson's Disease and End of Life Care and other areas.
Their extensive and on-going waiting list just demonstrates the success of these establishments.   


As a well sought-after Employer, this company will promise you as a Qualified Nurse, a very fulfilling career. From a clinical point of view you will be challenged and exposed to a wide variety of cases, and as a career driven Nurse you will have many opportunities to expand your skill set and knowledge with internal and external training – whether to refresh your existing Nurse skills or expand in specific areas.


Your long term career goals will also be promoted, as well as your personal development from this highly reputable employer.


ABOUT THE NURSE ROLE:
You will work alongside other Nurse's, Care Staff and Management teams to contribute to the overall delivery of an extremely high level of care to residents.
All aspects of Nursing Care ( Medication, Treatments, Wound Care, Evaluations, Care Plans, Risk Assessments, Staff Supervision)
Preceptorship programme available for a newly qualified Nurse
Industry leading internal and external Nurse training  
Job Requirements
If you are a dedicated and caring Nurse, who is professional and career driven then please get in touch today! 


APPLICATION PROCESS:
For immediate consideration please APPLY Now for #Blackpool Nurses RGN or RMN – Nursing Home. Alternatively you can contact Toni Whitmarsh on 01244 404080 to discuss in further detail. 


If you are a dedicated and caring Nurse, who is professional and career driven then please get in touch today! 


#RegisteredNurse #Nurse #RGN #RMN