Job Overview
Company: Jane Lewis
Base Pay: N/A
Employee Type: Full-Time
Reference ID: Hub
Location: UK-Liverpool

Contact: Toni Whitmarsh
Phone: 01244 404080
Email: Send Email Now
Fax:

Not Available
CareerBuilder.com's Advice
For your privacy and protection, when applying to a job online:
Never give your social security number to a prospective employer, provide credit card or bank account information, or perform any sort of monetary transaction.  Learn More

 >>



By applying to a job using CareerBuilder.com you are agreeing to comply with and be subject to the CareerBuilder.com Terms and Conditions for use of our website. To use our website, you must agree with the Terms and Conditions and both meet and comply with their provisions.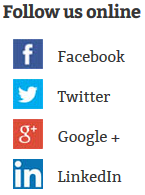 Paediatric Specialist Support Worker
Job Description
Paediatric Specialist Support Worker
Jane Lewis
Location: Halewood

Introduction
'Our son is a wonderful 4 year old boy, he enjoys cuddles with his family and carers, having his hand held, listening to nursery rhymes and his music box. He attends school 3 days a week supported by his carer and fully enjoys interaction with his sibling'

We are looking for a specialist support worker for a 4 year old boy who is fully dependent on his carers to meet all his needs. The ideal candidate for this position should have relevant experience working with children with complex needs. Our little boy's diagnosis is as followed; West syndrome, Epilepsy, development delay, learning difficulties, and gastrostomy fed. He is registered blind and suffers from poor central temperature regulation, endocrine dysfunction and chronic lung disease. The candidate will need to commit to waking night shifts and ad-hoc days.


Job Description
This package will include the delivery of direct care and maintain a clean and safe environment for our little boy. He requires 1:1 support. A full clean UK driving license is essential so that the support worker can attend social outings. The package will include personal care, health care tasks, community support, family support, overnight support and willing to be committed to shifts as this is an ongoing package.
Job Requirements
The ideal Support Worker will have working knowledge of the following;
Administration of oxygen
Oral and nasal pharyngeal suctioning
Admin of nebulizers/willing to learn chest physiotherapy
Administration of medication
Epilepsy awareness
Infants basic life support – (training to be provided)
J JEJ awareness and care of the stoma
Working Hours
Waking nights – 21.00pm to 8.00am Part time or Full time hours available/ Day shifts will be available to cover holiday or sickness. 


Additional Information
The candidate will be willing to adhere to a rolling rota, comprehensive training will be provided. You will have the chance to meet the family and complete shadowing shifts with other Jane Lewis staff members.

Please call the Recruitment Hub on 01244 404080 (option 1) for further information on this role or to discuss your suitability. We would strongly encourage applications from experienced Support Workers who can demonstrate knowledge in the above areas. 

(Paediatric Support Worker) Liverpool