Overview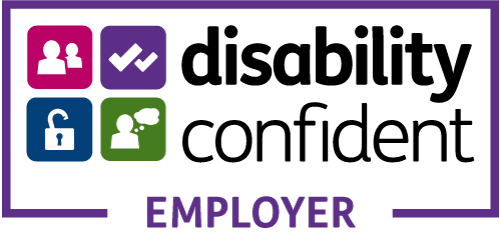 In November 1946 Judy Fryd wrote a letter to Nursery World magazine highlighting how poorly her daughter Felicity, who had a learning disability, had been treated by her local school.

This kick started the movement that became Mencap, with the letter acting as a call to arms for parents in a similar situation.

Since then Mencap has worked tirelessly to improve the lives of people with a learning disability and their families. This has included influencing change in legislation, and our network has grown to include more than 400 partners, supporting thousands of people across the UK.

Mencap is now established as the leading UK charity for people with a learning disability

We want to celebrate everything that has been achieved since the start of the Mencap movement, and highlight how, for the 1.4 million people with a learning disability in the UK today and the children of tomorrow, there is still a lot to fight for.

#ThanksJudy: Tell us your stories

We're celebrating our birthday by saying "Thanks Judy!" for 70 years of change for people with a learning disability.

We want you to celebrate with us too - so please share your stories with us and let us know what difference Mencap has made to you and why you'd like to thank Judy.

When sharing on social media, don't forget to use the hashtag: #ThanksJudy

Key moments from the last 70 years

1950s


In 1958, the National Society launched a ground-breaking project called the Brooklands Experiment. This compared the progress of children with a learning disability who lived in hospital with a group of children who were moved to a small family environment and cared for using educational activities modelled on those in 'ordinary' nurseries. After two years, the children in the home-like environment showed marked improvements in social, emotional and verbal skills. The success of the experiment was published around the world.


1960s
In 1963 Queen Elizabeth the Queen Mother opened the National Society's new hostel and training workshop in Slough, Buckinghamshire - the first training centre of its kind for adults with a learning disability

1970s
The Mencap Trust Company was set up in 1976 to provide a discretionary trust service for families

1980s
In 1985, Mencap's services for people with profound and multiple learning disabilities were founded. These were among the first in the UK

1990s
In 1995 the Disability Discrimination Act was passed. It aimed to end the discrimination faced by many disabled people and to guarantee their civil rights

2000s
In 2004 Mencap launched its new five-year corporate strategy called 'Equal chances', which focused on securing equal chances in life for all people with a learning disability


#ThanksJudy
Mencap works to improve the lives of people with a learning disability and their families.
Hear from some of the people we support and what they have to say about Mencap on our 70th birthday!